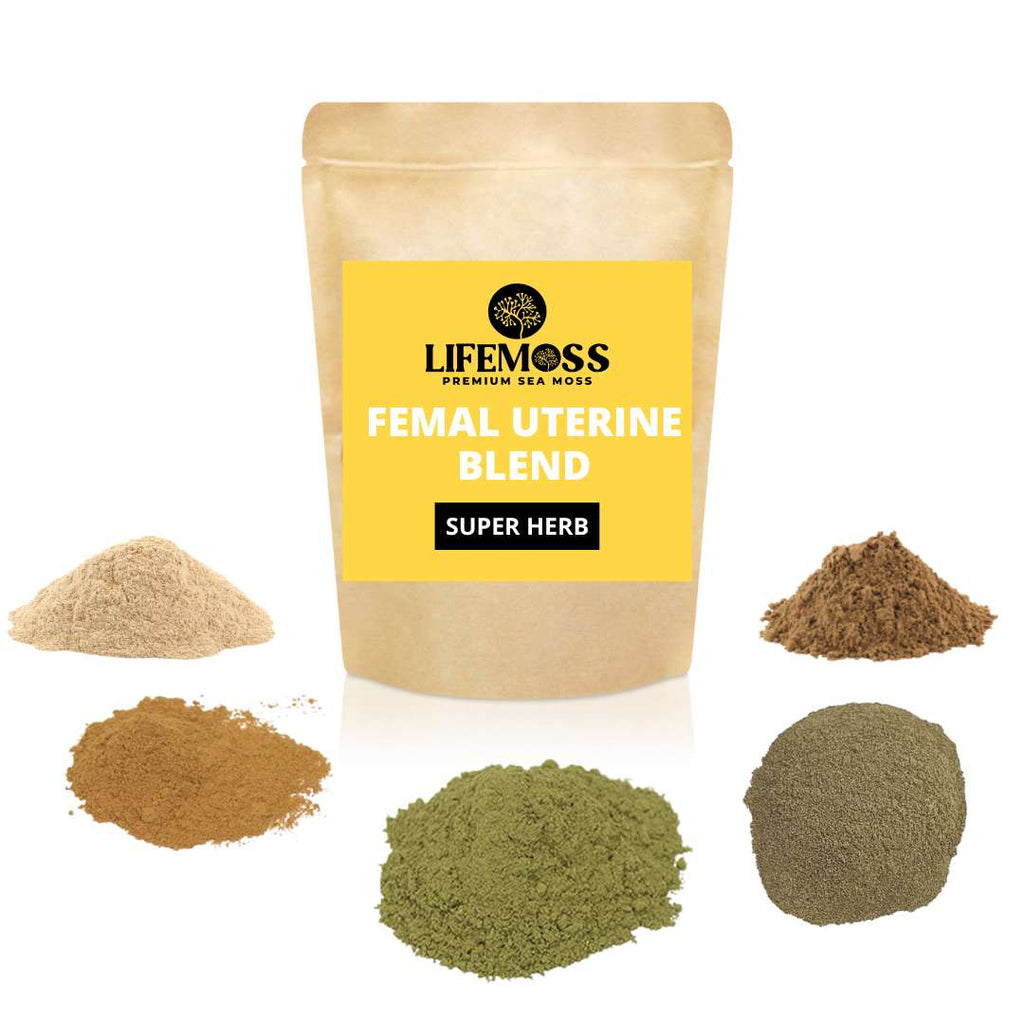 Ingredients Include: Damiana, Sarsaparilla, Irish moss, Hydrangea root, Bladderwrack
Complete Female Uterine Support

This combination of Powdered tea herbs together cleanses nourishes the endocrine system and supports estrogen & Testosterone balance. Hormonal balance is the primary reason for the development of issues such as:
Fibroid, Poly-cystic ovary syndrome, Thyroid disorders,  Ovarian Cyst, Menstrual Disorders, Infertility, Menopause, Pre-menstrual syndrome,  Endometriosis, ovarian hypo-function, Skin aging, weight gain
How to Use:
The female Uterine Support bundle is used to prepare a tea, smoothie, or favorite beverage. To prepare as a tea, add 1/2 teaspoons of each herb to the Ultra Fine Tea ball infuser. Place Ultra Fine tea ball infuser into a cup. Then boil water and once the water is boiled pour it into the cup. Cover and steep for 10-15 minutes.  enjoy. To prepare a smoothie add 1/2 teaspoons to a blender with fruits and plant-based milk
 * All Herbs in our bundles are Organic, Wild-crafted,

*Pregnant or nursing mothers, individuals under 18, and individuals with known  conditions should consult a physician before use. 
Complete Female Uterine Powder Blend
I love your products! I feel like I have more energy!