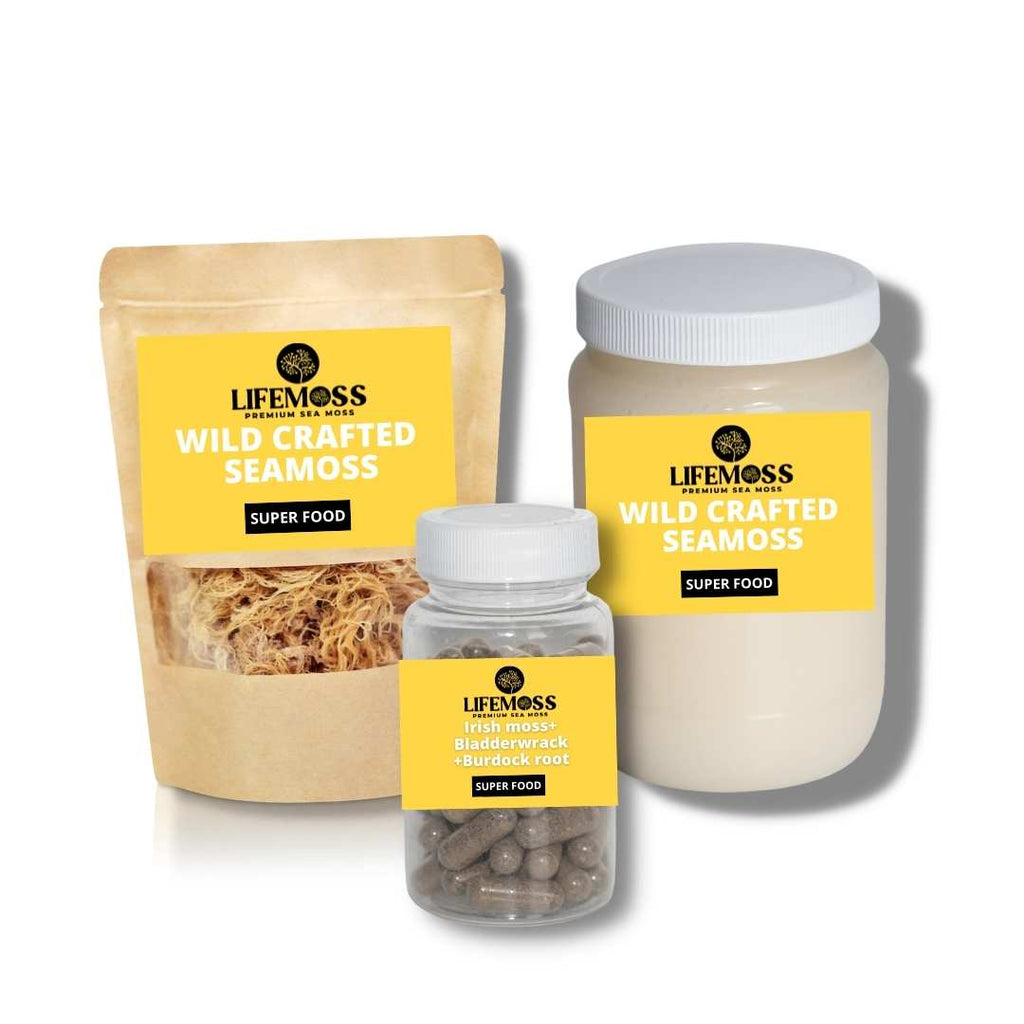 This bundle nourishes the endocrine system and supports hormone balance. This a natural wholefood chlorophyll mineral rich, vitamin and phytonutrient supplement bundle.
Get more from your Bundle  glowing, hydrated skin, joint & bones support, brain-boosting, high energy and very anti-inflammatory. Once blended to your liking sea moss gel mixes easily - use it in your favorite recipes (smoothies, soups, coffee, etc
Irish moss + Bladder wrack  + Burdock root is one of the most effective combinations available on the market right now. Easy solution for on the go.

 How to Use Irish moss products

Take 1 to 2  with a full glass of water. It can be opened & added to your favorite smoothies, gel, shakes, yogurt, and teas. Do not use it if the seal is damaged or broken.
 * All Herbs in our bundles are Organic, Wild-crafted, or Consciously Cultivated
*Pregnant or nursing mothers, individuals under 18, and individuals with known medical conditions should consult a physician before use.